I couldn't think of anything to write so here are my absolute favorite makeup picks.
1. Kiss My Face Lip Balm- Treat Mint
It makes your lips all tingly and smells great. Plus it has sunscreen in it.
2. Bare Escentuals Foundation
Super blendable and doesn't make me breakout. Also has sunscreen in it.
3. Almay Mascara
Easy to apply and not too expensive.
4. Neutrogena Ultra Sport Sunblock
Sensing a pattern? I'm pale and try to wear sunscreen every day, this doesn't stink like most sunscreen and isn't greasy.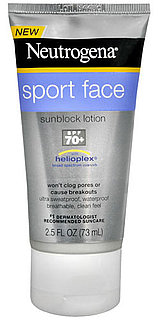 5. Blush
No particular brand for this one. When I don't wear blush I look sickly and washed out, so blush is a must for me.
With all of my makeup I try to buy brands that don't test on animals. When possible I also try to buy organic and vegan products.